November 9, 2020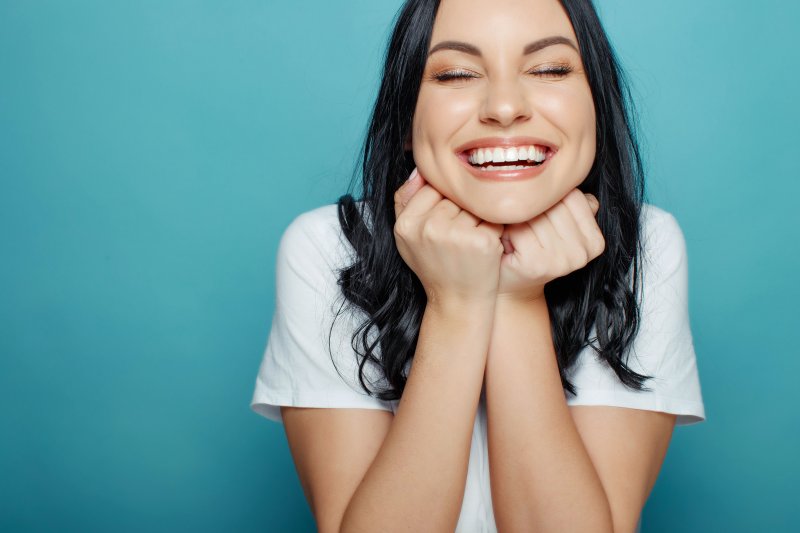 Teeth are pretty fascinating when you think about them. They come in various shapes, sizes and shades. Whether you have prosthetic teeth, such as dentures, or real teeth, they serve the same purpose and functions. Routine visits to your family dentist in Wharton are key to keeping your smile on point. Preventive care will ensure your teeth can continue to fulfill their roles for years to come. Here are four ways your teeth help you live your best life and keep smiling.
Maintaining Bone Structure
Teeth reinforce the jawbone and work to keep it healthy and strong. They also support the muscles and bones that are responsible for facial expressions. Interestingly enough, your entire appearance can change without the presence of teeth!
Prosthetic teeth, such as dentures, also help maintain adequate bone support. They prevent deterioration and reabsorption of the bone by keeping the jawbone stimulated and moving. Cosmetically speaking, they make the face appear fuller and more youthful.
Aiding in Digestion
Teeth play a very important role in digestion. Imagine snacking on your favorite chips, eating a handful of almonds, or indulging in a nice steak. Chewing these items would be incredibly difficult and also quite painful. Teeth break down food into smaller, more easily digestible pieces, and help prevent potential conditions such as heart burn, indigestion, and acid reflux.
Are you missing natural teeth? Well fitting, comfortable dentures can ensure that food is broken up properly. This allows your body to get the maximum amount of vitamins and nutrients out of each and every bite!
Perfecting Speech
Can you imagine talking without teeth? They play such an important role in making proper sounds and help with enunciation! Letter sounds such as t, f, and v would be very difficult to make if you didn't have a full smile or prosthetic teeth.
Supporting Smiles
They say a smile is worth a thousand words. A smile without teeth can possibly render someone speechless, and not in a good way! Teeth play a very important role in first impressions. Nearly 29% of Americans say they are the first thing they notice when speaking to someone. More noteworthy, 24% say that teeth are the facial aspect they remember the most after meeting someone.
It's clear that life would be drastically different without teeth. If you are suffering from issues associated with missing teeth, it may be time to look into dentures in Wharton. Schedule an appointment with your dentist to get your smile in tip-top condition today!
About the Practice
For over 15 years, Wharton Dental has focused on providing patients with exceptional dental care. Dr. Phil Tiet and Dr. Monica Gerges are compassionate and highly skilled family dentists. They have many years of experience in providing quality tooth replacement options, such as dentures – and they can also help keep natural teeth looking and feeling great with regular checkups!
If you'd like to learn more about replacing missing teeth, please call (979)532-1920, or you can also schedule an appointment through our website.
Comments Off

on Four Functions of Teeth You Never Think About
No Comments
No comments yet.
RSS feed for comments on this post.
Sorry, the comment form is closed at this time.