Restorative Dentistry
Dental Repairs for Healthy Teeth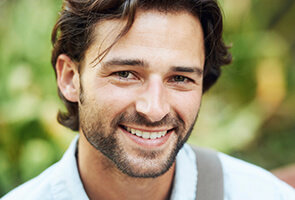 The world can become a little less bright when your smile is injured, hurting, or even incomplete. Thankfully, you don't have to settle for this situation as the new "normal!" Our quality restorative options can give you back your strong, functional teeth in a satisfying fashion, whether you're in need of some minor repairs or complete replacements. Wharton Dental serves patients from Bay City, TX and surrounding areas – contact us today to schedule your first visit with Dr. Phil Tiet, and the rest of our dedicated team.
Full & Partial Dentures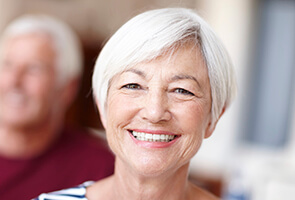 Patients have been relying on dentures to correct serious tooth loss for hundreds of years now, and today's prosthetics are more attractive and more comfortable than ever before, making them a solid treatment option for economical-minded patients. At Wharton Dental, we can design full or partial dentures for your unique smile, ensuring that your new appliance is an ideal fit that helps you smile confidently again. Both removable and implant-retained options are available!
Root Canal Therapy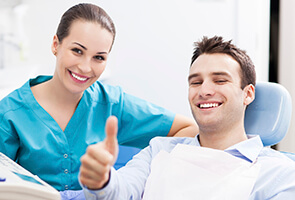 Hidden inside every tooth is a soft area of tissue that's called the "pulp." While this area is typically well-protected by the outer layers of dentin and enamel, a traumatic injury or serious decay can result in this vulnerable spot becoming infected – when this happens, root canal therapy becomes a necessity to rescue the tooth and restore its health.
While root canal therapy may be joked about as an "unpleasant" procedure, today's advancements in technology have helped it become safer and simpler than ever before; in fact, most patients say that it feels like having a filling placed. During the procedure, our Wharton, TX doctors will carefully access the inside of the tooth, cleaning out diseased pulp from the root canals and replacing it with a biocompatible substance. Once we've sealed the area up, a custom restoration can restore the tooth's shape and function.
Tooth Extractions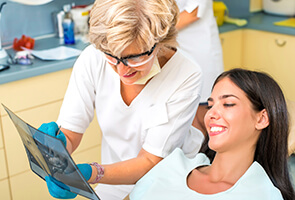 Dr. Tiet works hard to help our patients maintain complete, healthy smiles that last for life – but sometimes, tooth extraction may be a necessity. Common reasons for this procedure include:
Advanced gum disease.
Traumatic injury to one or more teeth.
Severe tooth decay.
Creating more space in the mouth so that orthodontic treatment can be successful.
If we determine that extraction is necessary for one or more teeth, you can rest assured that you'll be kept as comfortable as possible in our Wharton practice throughout the experience. Our team can provide sedation dentistry for added relaxation, and we'll also work with you prior to the extraction to put the wheels in motion on a tooth replacement solution, if needed. We don't want you to have to go without the complete, strong smile you deserve!
Wisdom Tooth Extractions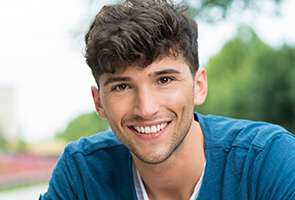 Third molars (also known as "wisdom teeth") are the most commonly extracted teeth, and for a very good reason. They don't fully erupt from the patient's jaw until the teenage/young adult years, and the lack of available space left for them typically leads to serious concerns like impaction, overcrowding, and infection. Dr. Tiet will keep a close eye on this area during a patient's routine evaluations, and if we determine that problems are likely, we may recommend extraction as a preventive measure to protect their oral health and overall wellbeing.
Bone Grafts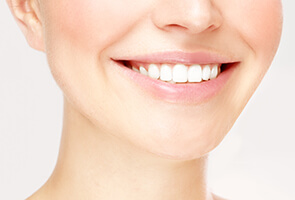 Maintaining healthy oral bone structure over the years is very important for several reasons. These bones provide support to your facial skin and muscles, and their deterioration can lead to a prematurely aged appearance over time. A lack of structure can also make it difficult for tooth replacements like dental implants to be successful in rebuilding your smile. At Wharton Dental, we can provide bone grafting for patients who've suffered tooth loss, gum disease, or facial trauma. This procedure may also be recommended immediately following an extraction to help keep the bone healthy and strong. Your new bone material will come from another part of your body or a readily available organ donor that's been proven safe.
Sedation Dentist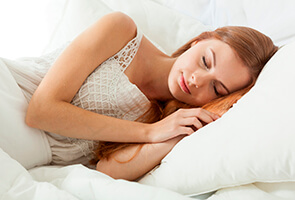 We do our best to help patients feel welcomed and right at home, but our team understands that some people still struggle with feelings of anxiety and fear when faced with upcoming dental care. Thankfully, sedation dentistry can help make their experience calmer and more enjoyable.
Nitrous oxide (also known as "laughing gas") is a mild sedative that we'll administer through a nasal mask during your appointment; within minutes of breathing it in, patients should start to feel relaxed. The effects also wear off just as quickly as they begin, which means you won't have any downtime following your appointment! If something stronger is needed, oral conscious sedation is also available. This is administered through an oral sedative, and patients will need an escort to bring them both to and from our office.