Dental Crowns & Bridges/h1>
Dental Crowns & Bridges Help Restore Oral Health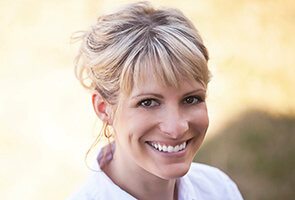 Here in Wharton, TX, Dr. Phil Tiet works hard to help patients enjoy smiles that are durable, functional, and proud. If you're struggling with teeth that aren't at their very best (or even missing altogether), there's a worthwhile solution available – dental crowns and bridges. Unlike traditional dentures, these restorations are designed to be cemented in place, creating sturdy, lifelike improvements that you'll be able to enjoy for many years. Please contact Wharton Dental today if you have any questions for our team, or if you're ready to schedule your first appointment. We love seeing new faces from Needville, TX and surrounding areas!
Dental Crowns
A crown is designed to fully cover an individual tooth, correcting vital issues like appearance, shape, and alignment. Our doctors typically recommend the placement of a new, custom dental crown when faced with severe decay that can't be treated with a filling, dental injuries, weakened tooth structure, and serious cosmetic concerns.
Dental Bridges
Dental bridges consist of multiple fused crowns, and they're designed to replace one or more missing teeth in a row. Many patients prefer bridges to traditional dentures because of their fixed nature; additional crowns serve as "anchors" that hold the bridge steadily in place for improved function and feel.
Implant-Retained Solutions
In addition to traditional crowns and bridges, our Wharton team is happy to offer implant-retained restorations as well! Dental implants are the clear frontrunner in the fight against tooth loss because of their comprehensive design and valuable health and aesthetic benefits. Depending on the extent of your reconstructive needs, our doctors can fit your new implant(s) for metal-free, beautifully customized dental crowns or larger prosthetics that restore several teeth at once. We want to give you back your beautiful smile and your self-confidence!