Porcelain Veneers
Dramatically Transform Your Smile with Veneers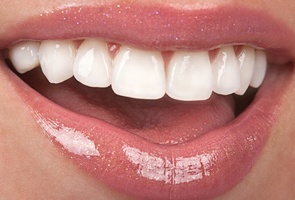 Do you ever feel embarrassed or insecure about stained, misshapen or chipped teeth? Lacking the ability to smile confidently can ruin your daily quality of life and even affect your professional career or romantic life. At Wharton Dental, we can dramatically transform your smile with porcelain veneers, a durable and natural-looking cosmetic restoration. If you want to light up every room you walk into with your beautiful smile, do not hesitate to contact us about porcelain veneers in Wharton!
What are Porcelain Veneers?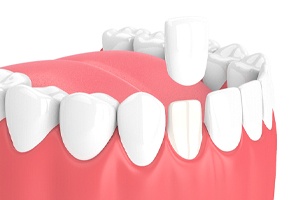 Veneers are thin porcelain sheaths that are bonded to the outside of a tooth to conceal dental imperfections. Porcelain veneers can be used to change the color, shape and size of a single tooth or transform an entire smile all at once! From whitening stained teeth to eliminating an embarrassing gap, veneers are a versatile and effective cosmetic dentistry solution.
Brush your teeth twice daily with a soft-bristled toothbrush and floss at least once a day
Wear a mouth guard while you sleep to prevent damaging your veneers from grinding teeth
Visit a cosmetic dentist in Wharton every six months for a regular checkup to examine your veneers for signs of potential failure
Who Can Benefit from Veneers?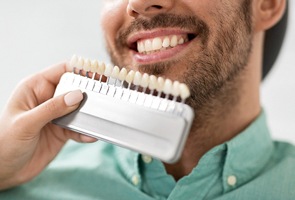 Many adults who are unhappy with the appearance of their smile may be good candidates for porcelain veneers. That is because veneers are an excellent way to fix a wide range of common dental flaws, including:
Chipped or cracked teeth
Misaligned or misshapen teeth
Gapped teeth
Stained or discolored teeth
Oversized or undersized teeth
Candidates for porcelain veneers must have healthy teeth with a sufficient amount of enamel. Common oral health issues such as tooth decay or gum disease must be treated before a patient can have porcelain veneers placed.
Moreover, while veneers can benefit patients who need only minor orthodontic corrections and do not want metal braces, severely misaligned teeth often must be treated with traditional orthodontic treatment.
What to Expect from the Procedure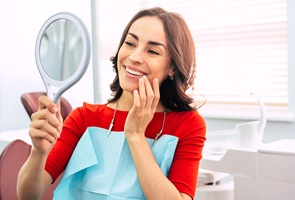 Porcelain veneers can be placed in just two quick trips to our conveniently-located Wharton office. During the first visit, your teeth will be prepped for veneer placement. This step involves removing an extremely small layer of enamel – typically less than a millimeter – to ensure that the front of the selected teeth can accommodate your veneers.
During the follow-up visit to our office, your veneers will be placed and bonded to your teeth. First, the temporary veneers will be removed, and your teeth cleaned and polished. Then the veneers will be affixed to your teeth using a special bonding cement and ultraviolet light that speeds up the bonding process. It's that easy! Once your porcelain veneers are placed, you can leave our office and return to your normal schedule right away.