Invisalign®
A Clear Path to a Straighter Smile
Do you have crooked, crowded or otherwise misaligned teeth that you never got the chance to improve at a younger age? Getting a straighter smile is not exclusive to teenagers. Plus, you don't have to settle for metal brackets and wires just to make it a reality. Invisalign clear aligners from Dr. Phil Tiet's office make it easy for patients to straighten teeth discreetly and faster than traditional orthodontic treatment. If you're wondering of if Invisalign is right for you, keep reading or give our office a call!
Why Choose Wharton Dental for Invisalign Treatment?
Dentist is Invisalign Certified
In-Network with Many Insurance Plans
Digital Impression System Available
What is Invisalign?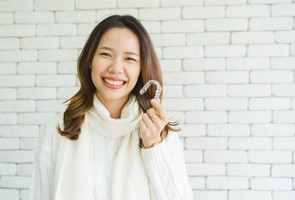 Invisalign is an orthodontic treatment that utilizes clear aligner technology to straighten teeth, all without the use of metal components. While it may use the same approach as braces, which is gentle amounts of pressure applied to teeth over long periods of time, it does not require the use of a fixed device to complete. Each pair of aligners is worn for a set period of time, effectively shifting teeth into a straighter and more attractive position. Once you've worn a pair long enough, simply move on to the next pair in your series!
The Benefits of Invisalign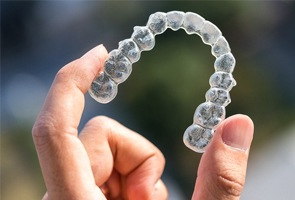 There are many benefits to consider with Invisalign's clear aligners. To start, the aligners are completely transparent, so there's no worry of your friends or family noticing your treatment. If you're a working professional who relies on their appearance, this can prove to be ideal.
Additionally, Invisalign's aligners are fully removable. That means you don't need to relearn your oral care routine or make substantial changes to your diet just to straighten teeth. As long as you wear the aligners for the required 20 to 22 hours per day, only removing when you need to practice oral care, eat, or drink liquids other than water, you'll be on your way to a straighter smile.
Am I a Good Candidate for Invisalign?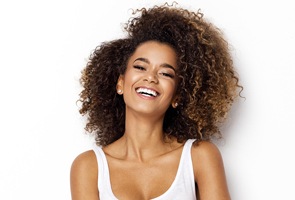 Thanks to advancements in Invisalign's clear aligner technology, more people than ever before can straighten teeth via this treatment. Overall, treatment is ideal for those who are:
Disciplined enough to wear the aligners for the required amount of time
Looking to fix crowded, gapped or misaligned teeth
In need if maintaining their appearance
Trying to straighten teeth without traditional braces
Keep in mind that Invisalign is not ideal for very young patients or for those with severe orthodontic issues, especially in back teeth. If you have a significant bite misalignment, traditional braces may be a better option.
Understanding the Cost of Invisalign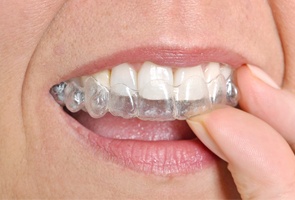 While the cost of Invisalign's clear aligners is largely comparable to traditional braces, the exact cost will vary from person to person. This is because each Invisalign case is unique and your smile goals will more than likely be very different than someone else's. Furthermore, those who do not wear their aligners long enough will need to spend more time in treatment and therefore schedule more visits to our office (even though you need to visit us less often compared to treatment with traditional braces.) The best way to determine your exact cost is by scheduling a consultation with our office!
Invisalign FAQs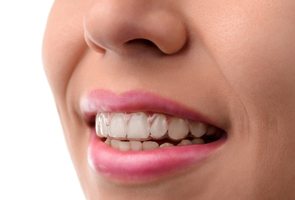 If straighter teeth are what you're hoping to achieve then look no further than Invisalign in Wharton. Clear braces offer a great alternative to traditional metal braces. Dr. Phil Tiet with Wharton Dental can give you a straighter, more beautiful smile in no time with these fully removable aligners. While the benefits are hard to beat, it's understandable if you still have questions about Invisalign. Here are some of the most frequently asked questions that may help you in your decision about wearing clear braces. Remember, don't be afraid to call our office for any additional questions you may have.
What is the Treatment Process?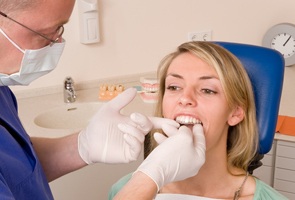 To start, you'll have a consultation appointment with Dr. Tiet. Once he fully examines your smile and generates a step-by-step treatment plan, you'll approve the timeline and begin with your first set of clear aligners. It's imperative that you wear your aligner trays for 20-22 hours each day if you want to keep your treatment on track. After wearing a set for a specified amount of time, it's time to switch them out for the next set in the series. Your dentist in Wharton will determine how long each set should be worn, so you'll need to make sure to listen and follow his instructions.
Each set will move your teeth in the right direction, closer to the desired location. By receiving your aligners in the beginning, it cuts down on the number of dental visits because there's not adjusting needed.
Can I Still Get Invisalign If I've Had Previous Dental Work or Braces?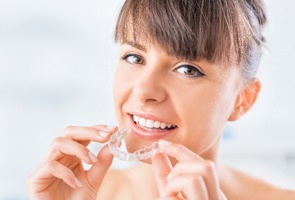 The honest answer is that it depends on the type of dental treatment you have. If you have:
Traditional braces: You may be able to make the switch, but your dentist will have to determine if it's the best approach for your smile.
Porcelain veneers or crowns: Again, this depends and will require you to talk to your dentist. He will have to evaluate your situation to determine if it's possible for you to receive treatment with Invisalign.
Bridges: Because Invisalign is designed to move each tooth, bridges make it difficult because of how they connect two or more teeth. If you have a bridge, Invisalign may not be helpful in straightening your teeth.
How Do I Take Care of My Aligners?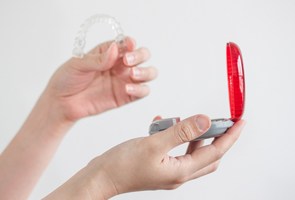 If you know anything about traditional braces, you'll know it can be difficult trying to clean and remove any food particles from your brackets and wires. With Invisalign, you can forget about that headache. Invisalign aligners are removable, so cleaning your teeth and gums can be easily accomplished with simple brushing and flossing.
To clean your aligners, it's best if you use the Invisalign Cleaning System, which you can purchase through your doctors or online. Or, lukewarm water, a toothbrush, and toothpaste are great for removing bacteria and dried saliva from your trays. It's important to remember never to use hot water to clean or soak your aligners, as it will warp the plastic.
Also, remember to sanitize and soak your trays to keep them healthy and clean. If you drop your aligners, make sure to clean them, and if possible, keep them in a protective case while eating and/or drinking.
What Happens When I'm Done with Invisalign Treatment?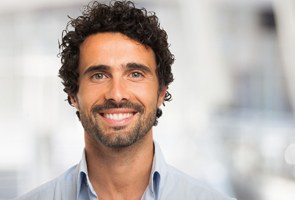 After you've finished your last set, and we've given you the green light to be finished with treatment, Dr. Tiet will suggest a retainer to keep your teeth from shifting back to their original location. Your teeth are different from another patient's, so it will depend on your individual needs as to how long you'll need to wear your retainer. In most cases, patients will need to wear it every day, all day, but as time passes, you'll only have to wear it at night while you sleep.