Orthodontics
Choose Between Traditional Braces and Clear Invisalign
When most people think about orthodontics, their goal is to have a straighter and more attractive smile. Did you know, however, that braces result in better oral health, too? With straight teeth, you can more easily and effectively keep your teeth and gums clean—and that goes a long way toward ensuring a healthy mouth. At Wharton Dental, we offer both traditional braces as well as Invisalign. They will be able to help you select the system that is best for you. But no matter which method you and your orthodontist in Wharton choose, you can bet the results will be impressive!
What Can Traditional Orthodontics Fix?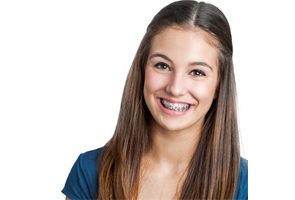 Just about any type of alignment concern can be treated with traditional braces. Whether the smile in question is a child's or an adult's, standard metal brackets and wires are ideal for correcting overcrowding, crooked teeth, gaps, or an underbite, overbite or crossbite. How long traditional braces need to be worn depends on the unique set of circumstances that each case presents. Generally speaking though, most children and adults wear traditional braces for about two years.
How Do Traditional Braces Work?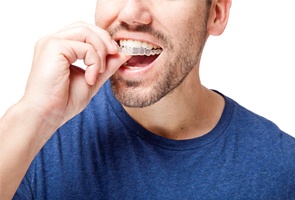 Traditional braces consist of:
Metal brackets that are bonded to the front of your teeth
Arch wires that clip into the brackets
Elastic bands to secure wires in the brackets
Metal bands that are looped around molars to keep the wires from shifting within the brackets
Every six to eight weeks you'll need to have your braces adjusted. With each adjustment, your teeth move closer toward perfect alignment. As you progress through treatment, you will gradually begin to see your smile get straighter and straighter. At the conclusion of this process, a retainer will help keep your teeth in their new positions.
What is Invisalign®?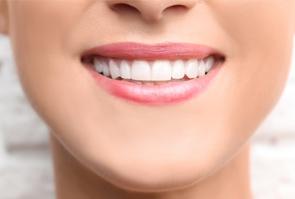 Invisalign is another orthodontic treatment option at Wharton Dental. Instead of brackets and wires to move your teeth, this system uses clear plastic mouth trays that fit snuggly over your teeth in order to gradually move teeth.
The trays are called aligners and are made of BPA-free plastic that is smooth and comfortable to wear in your mouth. Invisalign clear braces are arranged in a sequential series of pairs. You wear each pair for two weeks (or possibly longer if the orthodontist sees a need) and then throw them away and move on to the next. And because your Invisalign aligners are removable, you'll be able to eat whatever you like and brush and floss your teeth normally throughout your orthodontic treatment.
With both traditional braces and Invisalign available in Wharton, you'll be able to find the system that is a match to your orthodontic condition as well as your budget. Call us today to schedule a consultation.