Children's Dentistry
We Love Making Children Smile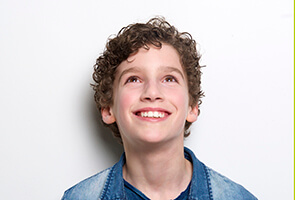 At Wharton Dental, we always enjoy being able to help patients of all ages feel comfortable and safe here in our office, and that includes the littlest members of your family. A child's first dental care experience can shape their feelings about the dentist for many years to come, and our team will do everything we can to make sure it's a positive one. With the help of gentle services and kind, focused attention, we'll get your son or daughter started on the path towards lifelong oral health right away! Our practice is open to patients from El Campo, TX and surrounding areas – contact us today to schedule a visit.
Starting Good Habits Early
From your child's very first visit, our doctors and team members place a strong emphasis on preventing tooth decay and helping them learn how to properly care for their growing smiles. We'll start out with gentle check-ups, preserving primary ("baby") teeth until they're ready to fall out naturally and keeping an eye out for any potential developmental problems that could cause issues later on. Brushing and flossing instructions are also provided – first to parents, then to the child themselves as they become old enough to handle this important responsibility. All along the way, we'll have several services waiting in the wings should they become necessary, such as:
Here in Wharton, TX, parents can rest easy when they bring in their little ones for their regular appointments. We'll safety and comfortably address their needs, keep them calm with friendly, personalized attention, and leave them fear-free about the prospect of future dental care. We can't wait to get started!