June 11, 2020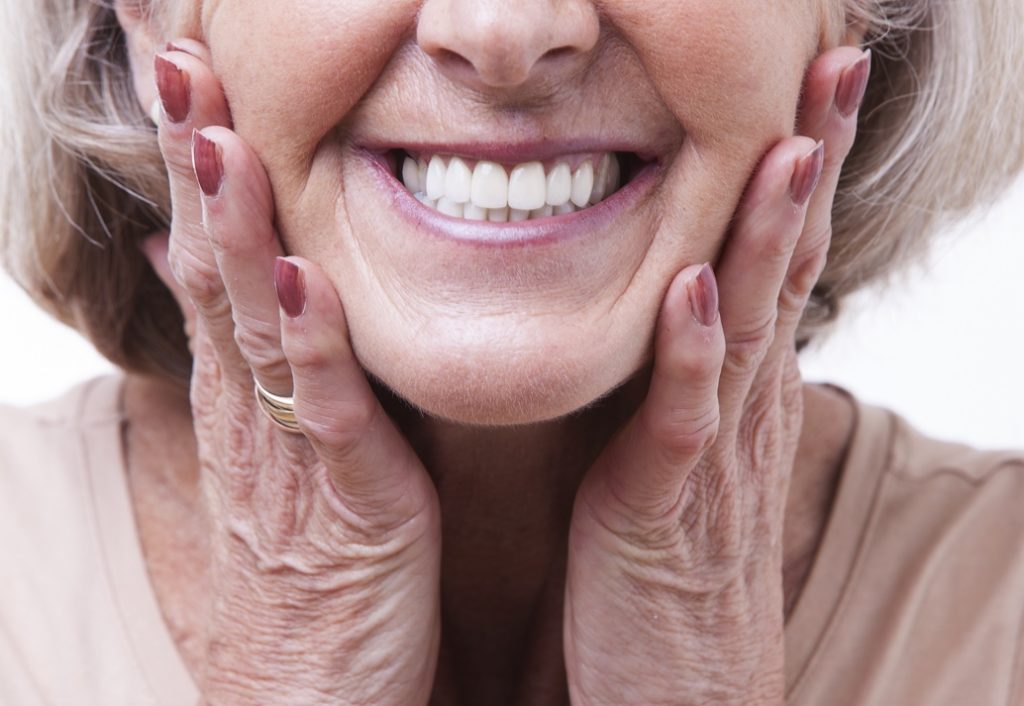 Now that summer is here and grilling season has commenced, you are probably looking forward to all the delicious food you are going to be enjoying. However, with your new dentures, you will need to take it easy at first. It will take some time to adjust to your beautiful new smile, but by following these tips on your dentures from Wharton, you'll be enjoying your favorite meals in no time!
Eat Soft Foods
When you first get your dentures, you may find that your gums are sore. As you're adjusting, it is best to stick to liquid or soft foods. They will be easier on your new teeth. Try cooked cereals, pudding, soup, eggs, or applesauce.
Cut Your Food into Pieces
Once you move on to solid foods, cut them into small pieces that are easier to fit in your mouth. Chew very thoroughly. Fruit should be cut into thin pieces. Try positioning food at the back of the left and right side of your dentures for even distribution. If your fruits or veggies seem too difficult to chew, try cooking them. This can soften the food and make it easier for you to eat. If you want to eat something like corn, it is best to cut it off of the cob.
Be Careful Eating Hot Foods
Dentures make it difficult to feel temperature before it's too late. Make sure everything has cooled off before eating. You can try sampling a small piece by touching it to your tongue first. For liquids, use a spoon to sample a small amount before you consume it. You don't want to burn your mouth!
Choose Your Meat Carefully
Avoid meat that is difficult to chew. If you want to eat meat, choose poultry, fish, or stewed meat that is softer for chewing. Ground meat is also a great option.
Be Mindful of Sticky Foods
Some delicious treats like peanut butter, candy, gum, and berries can easily become stuck in your dentures. You don't need to cut them out completely. Just be careful and be sure to clean your dentures thoroughly afterwards to reduce the likelihood of irritation.
Stay Hydrated
If you want to eat foods like bread, it's important to wash it down with a beverage, preferably water. This will rinse food particles away from your dentures, so they don't get stuck.
Just because you have new dentures doesn't mean you have to miss out on some delicious summer treats. Use these tips and be cautious so you can enjoy the season and your new smile.
About the Practice
Dr. Phil Tiet and Dr. Fadi Haikal practice at Wharton Dental. They provide a variety of contemporary dental services in preventative, restorative, and cosmetic dentistry. They prioritize giving patients personalized and skilled care for any dental situation. They offer comfortable full and partial dentures to correct tooth loss and fit each patient's unique smile. For more information or to schedule a consultation, visit their website or call (979) 532-1920.
Comments Off

on Tips for Enjoying Summer Foods with Dentures
No Comments
No comments yet.
RSS feed for comments on this post.
Sorry, the comment form is closed at this time.