May 9, 2020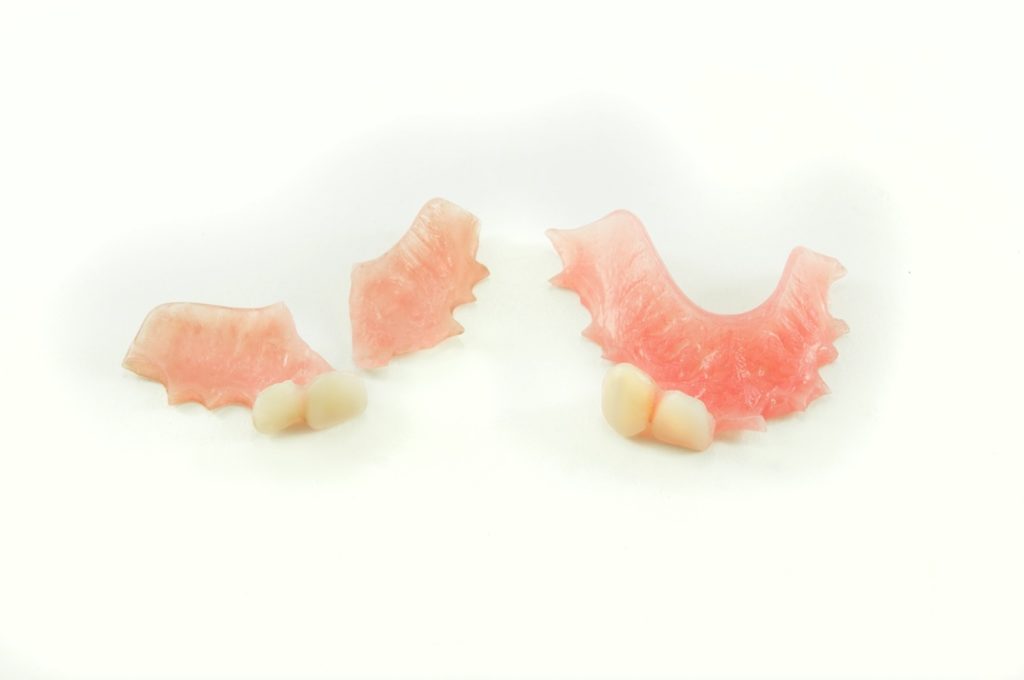 Dentures in Wharton can help people who are missing teeth have a more functionable and healthier looking smile, but they do not last forever. There is never a convenient time for urgent dental problems, but they always seem to happen at the worst possible moment. During the COVID-19 pandemic, you've been doing your best to only leave your home to get essential items like medicine and groceries. But what about when your dentures break? Does it count as an emergency? Read on to find out what to do if you have broken dentures and what your options are.
Do Broken Dentures Qualify as a Dental Emergency?
Absolutely! If you have a denture that is broken and unable to be used, it can hinder certain aspects of your life like eating and talking. Since you are unable to fix dentures yourself, it's important to go into the office as soon as possible to get them repaired or replaced.
How Do Dentures Break?
Usually dentures last around 5-10 years. The main reason they tend to break is because they undergo a lot of pressure when you chew and wear it daily. After quite a bit of wear and tear, it's necessary to get them replaced.
It is also possible that your jawbone has shrunk over time. When your denture doesn't fit correctly, it can move around the mouth making certain pressure points more vulnerable to breaking.
Another common reason for dentures to become damaged is by accidental breakings. This can happen if they are dropped or are left in your mouth overnight.
What Do I Do with My Broken Dentures?
If your dentures break, you should gather all of the pieces. You don't want any parts to accidentally get lost. Keep them soaking or place them in a case until you are able to see your dentist. Continuing to wear broken dentures can only make the damage worse.
You should never try to repair your dentures yourself, even with over the counter repair kits. It's possible that you could damage them even more. Using glue to try to temporarily fix them is not the best idea either. Many glues contain toxic chemicals that you don't want to ingest.
What Are My Options if My Dentures Break?
Depending on how they are broken, they may or may not be repairable. For broken dentures that are worn, your dentist may recommend that you get a new one. If it just isn't fitting well, getting it relined is a possibility. You can also talk to your dentist about more permanent tooth replacement solutions.
You can't go on with broken dentures. Even during the pandemic, your dentist will be happy to help you get them fixed or replaced. Give them a call so you can go to the office as soon as possible. You'll have your smile back in no time!
About the Practice
Dr. Phil Tiet and Dr. Fadi Haikal practice at Wharton Dental. They focus on giving patients of all ages the best experience possible. They provide full and partial dentures to patients who are missing teeth for an attractive and comfortable smile. They also offer same day treatment for patients who are experiencing a dental emergency. For more information on dentures or to schedule an appointment, visit their website or call (979) 532-1920.
Comments Off

on My Dentures Are Broken! Is It an Emergency?
No Comments
No comments yet.
RSS feed for comments on this post.
Sorry, the comment form is closed at this time.