February 4, 2019
Lots of people still think of orthodontics in Wharton, TX as a "kid's thing." That's a shame, because modern traditional braces are nothing like the metallic nightmares you may remember from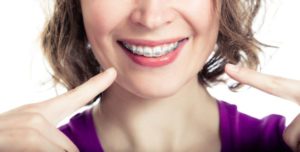 yesterday. Whether you're 15 or 50, you owe it to yourself to consider this gentle, effective form of oral therapy.
Five Reasons to Consider Traditional Braces
Sometimes the classic choice is still the best. Traditional braces have been around for over 100 years. Over that time dental researchers have continuously refined the methods and materials they use, allowing them to offer 21st-century patients like yourself benefits like these:
A more comfortable treatment experience. In the past, people who wore traditional braces had to make significant changes to their lifestyle in order to accommodate the appliance. This included dietary restrictions, using care when singing or playing musical instruments, and sometimes forgoing daily dental hygiene. That's no longer the case, thanks to improved designs.
A lower profile. In the past, people wearing braces sometimes were forced to endure unkind comments about their appearance. Times have changed a bit since then, thankfully. Still, you'll be glad to know that modern traditional braces are far less noticeable than those from the "Brady Bunch era." In fact, many observers may not notice them at all.
Time-trusted effectiveness. When something has been around for a long time, that's a pretty good sign that it works. This is certainly the case with traditional braces. They do exactly what they are intended to do: correct teeth misalignment issues that might otherwise lead to lifelong health problems for the patient.
Convenience. Many non-traditional forms of braces require regular trips to a dental specialist for installation and treatment. This creates significant problems for patients who have no desire to switch providers. Because traditional dentures are within the range of expertise of many general and family dentists, there's a good chance that the dental office you know and trust provides them.
Affordability. Traditional dentures are more likely to be covered by your dental plan. Not only that, but many local clinics provide financing or convenient payment terms. These factors, along with the affordable nature of traditional dentures, make them an option well worth considering for anyone who is on a budget.
What about Invisalign?
Some patients cannot or should not wear traditional braces, either due to lifestyle factors or personal concerns. These people may want to consider Invisalign as a low-profile alternative.
Invisalign aligners are made from a clear acrylic material that's virtually invisible to onlookers. The patient can remove the aligners for up to two hours per day to eat, brush, floss, or tend to other personal tasks. Ask your dentist about Invisalign during your upcoming appointment.
Left untreated, dental misalignment issues can cause serious ongoing health problems for dental patients. So, no matter what form of alignment therapy you ultimately choose, don't put off getting the help you need. We wish you plenty of bright days and bright smiles, both now and in the years to come.
About the Author
Dr. Fadi Haikal is a skilled general dentist with training in both Invisalign and traditional braces. We're proud to have him on our staff here at Wharton Dental. You can reach his office online or by calling (979) 532-1920.
Comments Off

on Orthodontics in Wharton, TX are for the Whole Family
No Comments
No comments yet.
RSS feed for comments on this post.
Sorry, the comment form is closed at this time.