November 14, 2018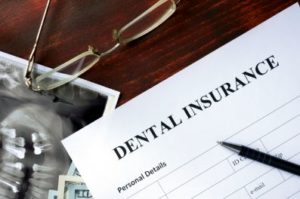 If you're like most people, you probably feel squeezed for time in the last few months of the year. Between tying up loose ends from 2018 and preparing for the holidays, it can seem like your to-do list is never-ending! But, despite being busy, it's still a good idea to schedule with a dentist in Wharton, TX as soon as possible so you don't miss out on your insurance benefits. Since they're lost if you don't use them in time, you can easily miss out on a significant amount of money that could be used to help you achieve a healthy smile. Find out below what insurance usually covers and get tips on how to take advantage of your insurance benefits – before they're gone!
What Procedures Are Covered By Insurance?
Every insurance plan is slightly different, so be sure to check your benefits. With that said, here's how several procedures are typically covered:
Cleanings, X-Rays and Exams – Since checkups are considered preventative, they're often covered at 100%. At the very least, schedule your checkup as soon as possible because it won't cost anything out-of-pocket. Most patients get two annual checkups, but more may be covered during pregnancy or for patients who have gum disease, diabetes or cancer. Your plan might also cover professional fluoride treatments, which are wonderful for cavity prevention.
Deep Cleanings – Usually covered at 60%-80%, deep cleanings are a special type of cleaning for patients with gum disease.
Fillings and Root Canals – Fillings and root canals are often covered at 60%-80%.
Crowns and Bridges – Many plans will cover crown and bridgework at 50% – 70%.
Important Things To Keep In Mind
Always start by checking when your plan starts and ends (many start January 1st and end December 31st). If your plan ends in December, schedule any appointments as soon as possible, since many dental office schedules fill up quickly.
If you need dental work (beyond a checkup and cleaning), find out what your deductible is to get a better idea of the total cost. If you'd like a more specific figure, you can ask a dentist to file a preauthorization beforehand. This formal estimate from your insurance company breaks down what they'll pay so you won't have any surprises.
Finally, don't forget that most annual maximums (the amount of money that's been set aside for you by your insurance plan) are between $1,000-$3,000. If you don't use it, you lose it, so you may as well take advantage of it to achieve a healthy, beautiful smile!
About the Author
A graduate of the University of Texas School of Dentistry, Dr. Phil Tiet has nearly 25 years of experience as a family dentist in Wharton, TX. He knows that insurance can be overwhelming, so he and his staff do everything they can to help patients navigate their benefits. If you have any additional questions about your insurance, he can be reached via his website or at (979) 532-1920.
Comments Off

on Schedule With a Dentist in Wharton, TX Before Losing Your 2018 Benefits!
No Comments
No comments yet.
RSS feed for comments on this post.
Sorry, the comment form is closed at this time.